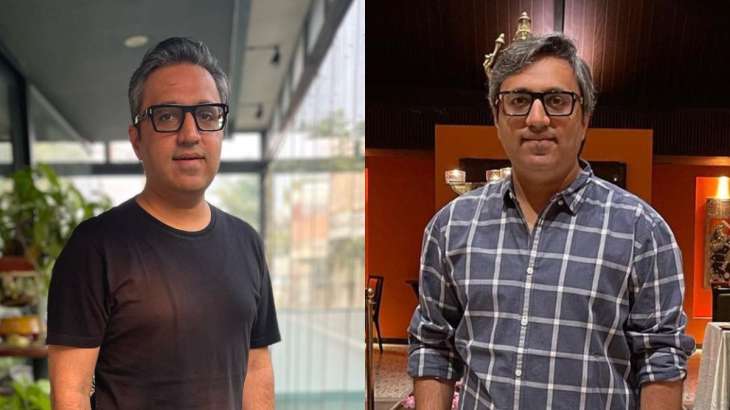 Ashneer Grover of Shark Tank India shot to unprecedented fame after appearing on the business reality show. His dialogues, such as "Kya kar raha hai, bhai tu?" "What a hypocrisy," and "Absolutely rubbish idea," were popular with viewers. While the show returns for a new season, Grover is missing from the Sharks' prestigious panel. Now, during a recent interview, the former CEO and MD of BharatPe revealed why he unfollowed his fellow shark from Season 1.
Grover said, "I think the separation should be clean. Even when I wasn't in Shark Tank, in season two, I unfollowed all the sharks on social media. Yaar ab woh tumhari game hai, tum Play. Why should I watch everyday what's going on behind-the-scenes on a Shark Tank shoot? It's no longer a part of my life, so why should I live in the past? I unfollowed the rest of the sharks. Shark Tank India shoot? Why should I live in the past when the show is no longer a part of my life? When it became clear I would not be returning for season 2, I unfollowed each and every shark on social media).
Meanwhile, fans have taken to social media to express their disappointment over Ashneer Grover's absence from the show. The fans had also requested the makers to bring him back.
So read: The Kashmir Files In Oscar Shortlist: Anupam Kher Says 'Reply To Those Calling It Propaganda'
Earlier, in a conversation with RedFM, Grover was asked if the show was unable to take him on for Shark Tank India season 2 because they couldn't afford him. He replied, "Afford is not just money, it is aukat se hota hai."
So read: IND vs SL 1st ODI: Anushka Sharma reacts to Virat Kohli's first century of 2023