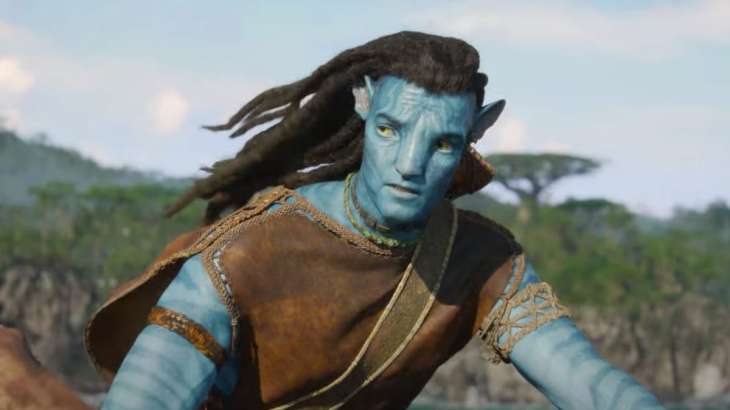 Avatar Box Office Collection Day 20: James Cameron's Avatar 2 is soon going to beat Avengers Endgame. Unsurprisingly, the film is unbeatable at the box office, and continues to earn even after 20 days. In India, it is proving to be a huge success. Avatar 2 now has a chance to cross the lifetime collection of Dangal in India. According to a report in Box Office India, Avatar – The Way of Water is going to become the highest grossing Hollywood film in India.
avatar 2 box office report
The film is enjoying a great third week. Avatar: The Way of Water had a great opening at the box office in India on 16 December as it earned Rs 40.50 crore. On the 20th day i.e. Wednesday, Avatar 2 2023 reportedly managed to earn around Rs 4.25 crore. With this, the total collection of Avatar 2 in India now stands at Rs 350.25 crore. If the streak continues, the film will be able to surpass the total collection of Avengers Endgame in India, which stands at around Rs 367 crore, to become the highest-grossing Hollywood film of all time.
As per Box Office reports, "Avatar 2 is heading towards a third week business in the range of 56-58 crores nett, which is a number that no other Hollywood film has been able to come close to even in the third week."
"The film is trying to break all the records of Hollywood films and chase Avengers Endgame's 367 cr nett figure. The film should achieve around 375 cr nett figure from here unless the film starts falling fast" That now the holiday period is over," the BOI added.
About Avatar 2
"Avatar: The Way of Water" stars Zoe Saldana, Sam Worthington, Sigourney Weaver, Stephen Lang, Cliff Curtis, Joel David Moore, CCH Pounder, Edie Falco, Jemaine Clement and Kate Winslet. 20th Century Studios releases the film on December 16, 2022 in English, Hindi, Tamil, Telugu, Kannada and Malayalam.
"Avatar" followed paraplegic marine Jake Sully (Sam Worthington), who becomes an unlikely champion for the Na'vi, a 10-foot-tall and blue-skinned, sentient humanoid, in their fight for survival. In its sequel, "Avatar: The Way of Water," Worthington's Sully and Saldana's Neytiri are doing everything they can to keep their family together. When unforeseen events displace them from their home, Sully travels across the vast reaches of Pandora, eventually fleeing to territory held by the Metkaina clan, who live in harmony with the oceans surrounding them.