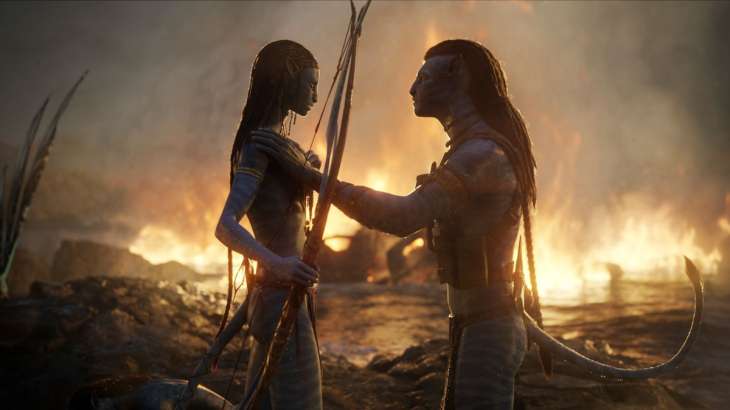 Avatar 2 Box Office Collection: The speed of waterways in India is slowing down. James Cameron's most ambitious project is still successfully running in theaters after 28 days. It is close to crossing the $2 billion mark globally. The original Avatar, which was released in 2009, also became the highest-grossing film in the world. It was in 2019 that Avatar was dethroned by Marvel's blockbuster film Avengers Endgame. The film's appeal is intact in India as well. Even though it has slowed down in its box office business, the film is still attracting more audiences than other Bollywood releases.
avatar the way of water box office report
As per early estimates, trade reports state that the Hollywood magnum opus earned around Rs 1 crore on its 28th day in India across all languages. The film has slowed down but it has managed to maintain a steady pace at the box office. The numbers are good considering the film released almost a month ago. According to Box Office India, it is doing well in the South.
Avatar 2 is approaching US$2 billion
As 'Avatar: The Way of Water' approaches USD 2 billion at the worldwide box office, filmmaker James Cameron says it's a reminder that moviegoers are still watching theatricals in the era of streaming dominance. Values ​​experience.
Cameron spoke with Variety during the official digital pre-show for the Golden Globes and reacted to the box office dominance of the Avatar sequels. The Way of Water has grossed over $1.7 billion and is currently the seventh highest-grossing film of all time. With its international box office of over $1.19 billion, the film ranks as the fifth biggest international release of all time, behind only Avatar, Avengers: Endgame, Titanic and Avengers: Infinity War.
Cameron said, "I'm not thinking about it that way." In China where they are experiencing this big covid surge. We are saying as a society, 'We need this! We need to go to the theatres'. Already with Streaming! I'm tired of sitting on my ass. ,
Later in the interview, Cameron addressed moviegoers who text during movies in theaters. "They're missing the point," said the director. "When we go to the movies we make a deal with ourselves to have a few hours of undivided attention. It's about immersing ourselves in what we choose ahead of time."