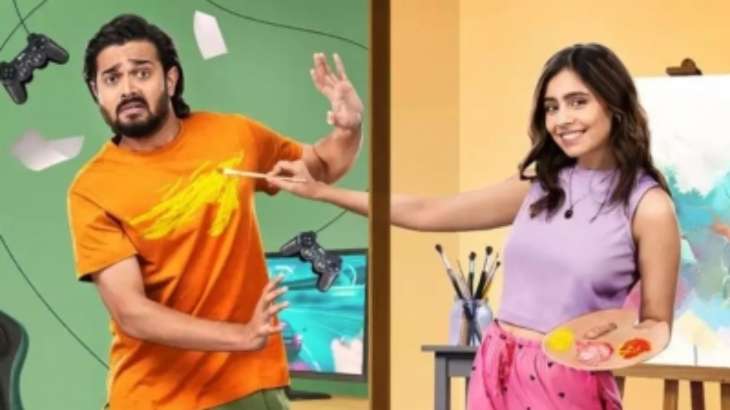 Comedian, singer and YouTube personality Bhuvan Bam is back in his goofy avatar with the new series 'Rafta Rafta', in which he will be seen playing the role of a husband who does everything to make his wife happy but fails to do so. fails.
This is the story of a newly married couple Karan (Bhuvan) and Nithya (Srishti Ganguly Rindani). Nithya shares her desire to go on a beach holiday and have a good time with him but Karan disturbs her with his thoughts and she reacts by throwing her mobile into a bowl of raita.
Finally, when things seemed to be going well between them and Nithya seemed happy, Karan, due to his forgetful nature, messed up the dates of their trip and she lost her temper and threw her mobile.
Shedding more light on the series, Bhuvan said: "I grew up in a middle-class family and the way marriage is perceived has certainly changed due to many factors known and unknown."
He added, "While there is ample material available describing romantic dramas, we have tried to capture the nuances of a modern marriage with an unexpected twist in 'Rafta Rafta'."
Srishti also added why she said 'yes' to the series and shared: "When I came to know that I will be working with Bhuvan in the show, I was instantly convinced. I have always wanted to work as a content creator. I have supported him and now, as an actor."
Produced by Rohit Raj and Bhuvan Bam, 'Rafta Rafta' is a BB Vines production. The series is created by Abbas Dalal and Hussain Dalal and directed by Vishal Gupta. The 7-episode romantic comedy will star Bhuvan Bam and Srishti Ganguly Rindani in the lead roles.
So read: Trailer of Ranbir Kapoor-Shraddha starrer 'Tu Jhootha Main Makkar' to release alongside Shah Rukh Khan's 'Pathan'
'Rafta Rafta' will stream on Amazon Mini TV.
So read: Faraaz trailer out: Hansal Mehta narrates the story of the gruesome terror attack on Dhaka cafe. Watch