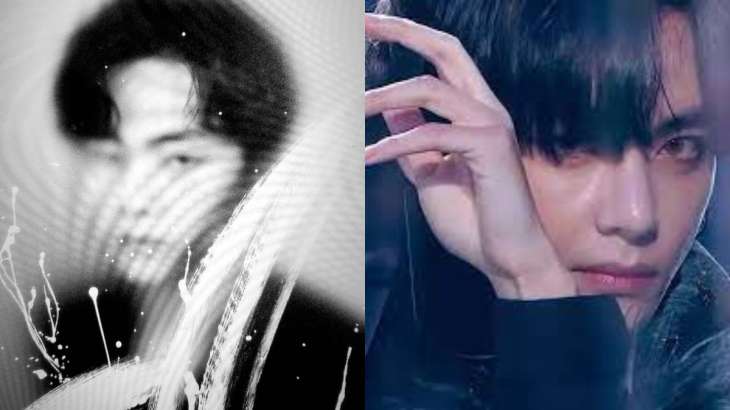 BTS V aka Kim Taehyung has once again set the internet on fire with his sultry pictures. The 'Winter Bear' singer is an avid social media user and often treats his fans with his pictures. Recently, the singer shared his photofolio titled 'Beautiful Days' which took fans back to the British era. Now, Taehyung shared another set of pictures on Instagram in which he can be seen playing hide and seek with fans.
In the photos, BTS V can be seen posing for the camera with intense expressions. It appears that Kim Taehyung is standing behind a glass splattered with paint. The photos confused fans asking about the concept. Many fans also asked if it was a part of her upcoming photoshoot. Nonetheless, the BTS ARMY praised Taehyung's cute pics. One Twitter user wrote, "Taehyung posting stuff from official shoots that we have zero idea about is the most microwave quality thing he's ever loved." Another said, "Taehyung's eyes have their own conflict."
See photos and reactions here-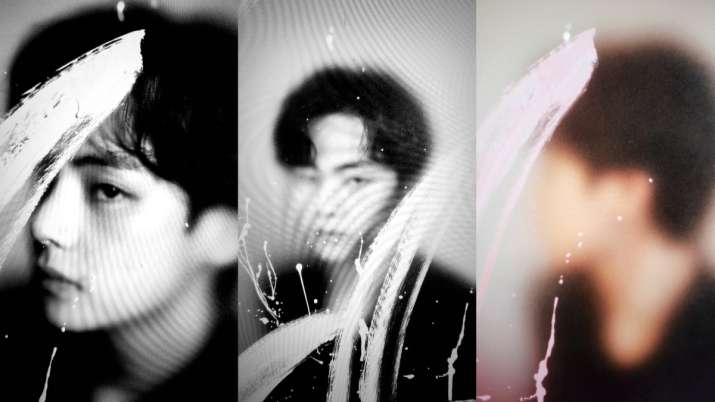 On the other hand, BTS V is all set to treat the fans with yet another song. He will be releasing his next song 'Smile With You' which also features his Wooga Squad member Peekboy and it will be out on January 25.
Meanwhile, the BTS members are preparing to enlist for mandatory military service. The oldest member, Jin aka Kim Seokjin, is already serving in the military. Recently his message to his fans recorded before he went to the army went viral on the internet. In the clip, he said, "I won't be a civilian until this is out, but I'm here in front of the camera because I wanted to leave you something, even if it's just leaving a message." He also revealed that he was recording the Korean variety show "Running Man" at the time the video was shot. He also said that he wants to record more videos for his fans before he leaves.
"So I'm here today with the camera. Currently, I'm shooting 'Running Man' and whenever I'm available, I'd like to drop by to share these videos and records with you once every few months, even if it's only to briefly check doing," he said.
"I might not be with you right now, but I'll be going to look for you soon, so if you just wait a bit. I'll be back soon. That's it for today. Next time, when I have a chance, I'll Will be back with another video. See ya then!" They said.
Following BTS JIN, other members RM, SUGA, Jhope, Jimin, Kim Taehyung and Jungkook will also be listed according to their personal work commitments. On the second line, BTS' Suga will reportedly be waived due to his shoulder injury. Yonhap news agency quoted military and music industry sources as saying that the rapper would serve his mandatory military service as a social service agent.
don't miss
BTS Jin Military Service: Seokjin's latest photos from military camp go viral, fans get emotional
BTS Suga aka Min Yoongi goes shirtless in latest viral photos, Sena calls it a 'thirst trap'
BTS Jimin is hotness personified as the cover star of 'W Korea'. See the sizzling pictures