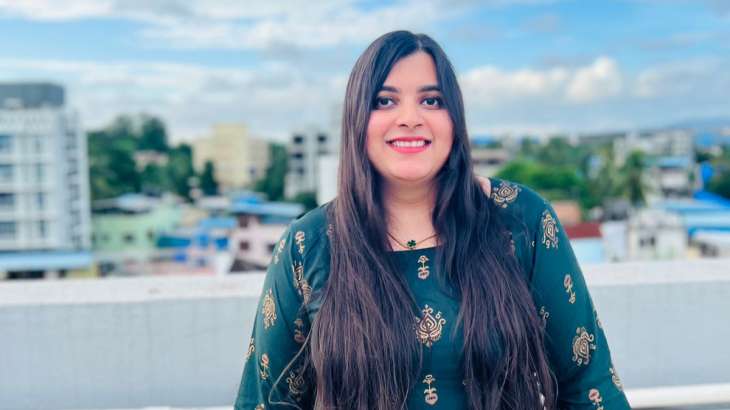 Whether it is a fictional film or a real life story, they always try to be in line with the society and its people. But does cinema reflect the society strongly or not? There have been decades-old debates on this. Producer Sanjana Parmar believes that films must present certain aspects of the society. She says, "Cinema provides a platform where we see the depiction of our world evolving in many fields. Be it economy, technological advancement or love life, films not only reflect the current conditions but Makes them stronger too."
Parmar believes that his films are the perfect example of this as his debut web series Suraj Aur Saanjh revolved around lockdown and relationships. The series accurately represented the pressure and conditions of the lockdown. Not only this, but also threw light on how relationships work nowadays. Most of Sanjana Parmar's work has been a part of the society and she has set an example of her true nature.
Even in his short film, Online Girlfriend, the producer highlights married men who use social media platforms to make new, younger girlfriends. We often watch satirical movies and short films which comment on how men indulge in extramarital affairs or try to have immoral relations with other women even after being married.
Sanjana Parmar says, "No matter how much we refuse, films, series, or other projects reflect the society. And why not? We make films for the society and its people. What's the point if we don't relate to them?" Can't find it?"
Sanjana Parmar has produced several projects that embody a cross section of the society. He founded House of Joy Productions, under whose banner he has released many interesting projects like feature films, short films, music videos and web shows. Apart from the above, Sanjana Parmar has also produced other short films like 2 Square, Raja Beta, Surprise and many more.