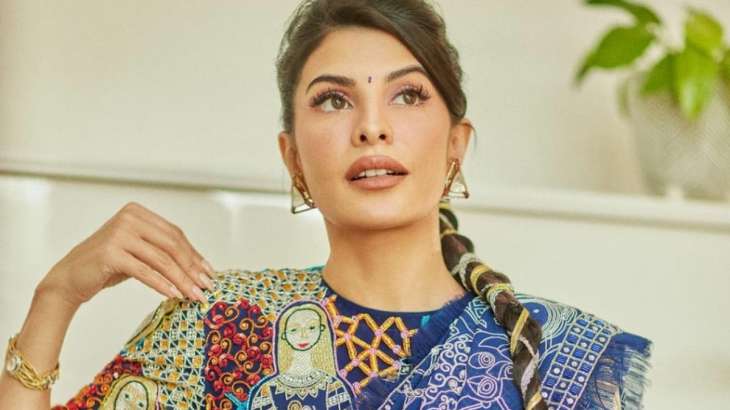 Patiala House Court gave permission on Friday (January 27) Jacqueline Fernandez Have to go to Dubai for work. The actress had earlier withdrawn an application court's objection but later filed another petition. The court was hearing his application seeking permission to travel abroad for a conference. Detailed order in the matter is awaited.
Jacqueline on Wednesday filed an application in a Delhi court seeking permission to travel to Dubai from January 27 to 30 to attend the PepsiCo India conference. The Enforcement Directorate (ED) has sought time to file a reply to Jacqueline's application. Additional Sessions Judge Shailendra Malik on Wednesday granted time to the ED and fixed the matter for hearing on January 27.
The actress withdrew her earlier application to go to Dubai on Wednesday due to rescheduling of her travel schedule. The petition states that the applicant/Jacqueline is seeking permission from this court to travel to Dubai from January 27 to January 30.
The applicant recently received an invitation to perform at the said PepsiCo convention in Dubai as a star artist for the concert scheduled on Sunday, the 29th January, 2023 for the annual bottler convention organized by PepsiCo India Holdings Pvt. Limited
Jacqueline Fernandez is being probed by the ED in a Rs 200 crore money laundering case involving alleged conman Sukesh Chandrasekhar. Jacqueline Fernandez had earlier appeared before the probe agency for questioning in the money laundering probe against Sukesh Chandrasekhar and others.
The actress is a Sri Lankan national living in India since 2009 and belongs to Bollywood fraternity and has a good name in Bollywood industry, the application said, adding that she had earlier said that being a famous film actress, she was not allowed to appear in events, press. Invited to the conference, rehearsal and participation in the event.
"The applicant has always attended the investigation before the Enforcement Directorate and has been present in all court proceedings in compliance with the law of the land. She has earlier stated that she is ready and willing to comply with any condition that this Court may impose. deem fit to implement. The prayer sought is granted in accordance with law," the petition said.
The Economic Offenses Wing (EOW) of Delhi Police on Monday also filed a supplementary charge sheet against Pinky Irani in connection with the probe in the Rs 200 crore extortion case involving Sukesh Chandrasekhar.
According to the Delhi Police, Mumbai-based Pinky Irani is said to be close to Chandrashekhar and had introduced him to Bollywood actress Jacqueline Fernandez. The latest supplement also mentions the progress made through recording of statements of various including Jacqueline Fernandez, Nora Fatehi, etc.
The ED case is based on an FIR filed by Delhi Police's Economic Offenses Wing (EOW) against Sukesh Chandrasekhar, who is accused of cheating and extorting Aditi Singh, wife of former Religare Enterprises promoter Shivinder Mohan Singh, who was Was arrested in October 2019. Matter relating to alleged misappropriation of funds in Religare Finvest Ltd.
Chandrasekhar and his associates allegedly extorted money from Aditi by posing as a government official and promising to get bail for her husband. Allegedly when he was lodged in Rohini Jail, he made a spoof call impersonating a Central Government official to persuade Aditi to transfer money and promise to arrange bail for her husband. Both Chandrasekhar and his actor wife Leena Maria Paul were arrested by the Delhi Police in September last year for their alleged role in the cheating case.
(Inputs from ANI)