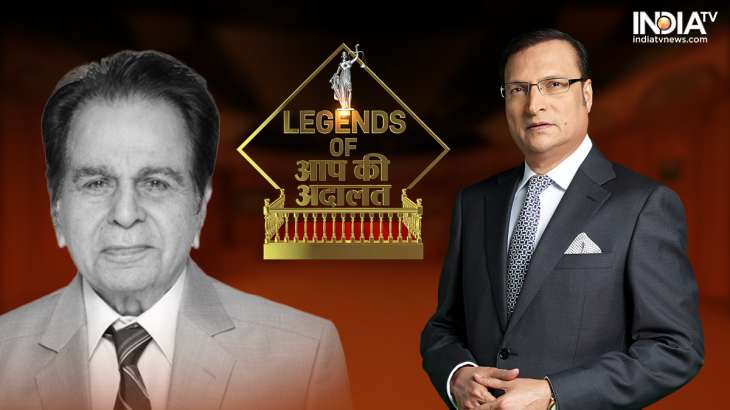 Legends of Your Court: Editor-in-Chief and President of India TV Rajat Sharma is back with its iconic show Aap Ki Adalat. But before he takes his guests to the dock, the host of the show made some big revelations for the viewers of Aap Ki Adalat. For example, when Rajat Sharma went to Megastar Dilip Kumar's house to invite him to Aap Ki Adalat. Know what he said.
Narrating the whole incident, Rajat Sharma told that he is a big fan of Dilip Kumar, he has seen 'Mughal-e-Azam' about 200 times. So he always wanted to invite the great actor to Aap Ki Adalat. The moment he entered Dilip Kumar's house, he was stunned by the atmosphere at the actor's home. The way Dilip Kumar entered wearing a white shirt and pants and asking "How are you?", that voice is an institution in itself.
Watch to know why Rajat Sharma couldn't shoot the interview with his favorite Dilip Kumar.
Rajat Sharma shares many more such incidents in Aap Ki Adalat's special show – Legends of Aap Ki Adalat.
So read: Legends of Aap Ki Adalat: When Sunny Deol didn't want Rajat Sharma to ask Dharmendra about Hema Malini
So read: Legends of Aap Ki Adalat: Why did comedian Kapil Sharma hide his face from Rajat Sharma in flight?