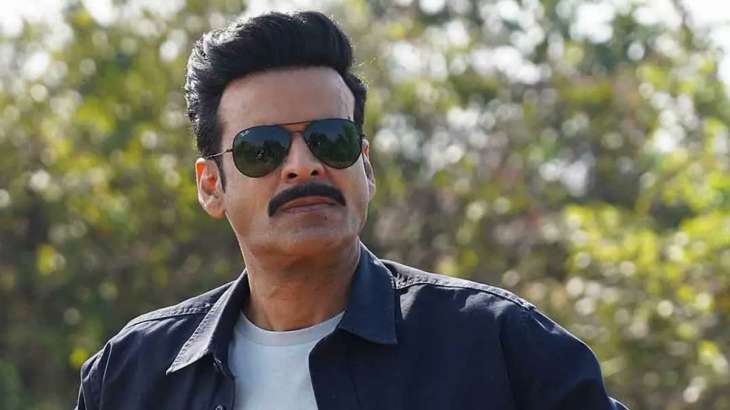 Manoj Bajpayee said on Friday that his Twitter account has been hacked. The actor shared the news in a post on his Instagram Stories and asked his followers not to connect to his Twitter account until it is restored. "My Twitter account has been hacked! Please do not engage in anything coming from my profile today until the issue is resolved." I will keep you posted. Thank you," the 53-year-old wrote.
No unusual activity has been seen on his Twitter profile so far. The posts shown are from Thursday and are about his work.
On the work front, Vajpayee will next be seen in "Zoram", which will reunite him with filmmaker Devashish Makhija. The film will have its world premiere at the 2023 edition of the International Film Festival of Rotterdam (IFFR). The film festival is to be held in the Netherlands from 26 January to 6 February.
As per the film's logline, 'Zoram' tells the story of a grieving father who has to flee halfway across the country with his baby girl to escape the ghosts of his past and the forces that want him dead at any cost. The film, directed by Devashish Makhija, is the third collaboration between the director and Manoj Bajpayee after their short film 'Tandav' and 2020 feature 'Bhonsle', for which 'The Family Man' star won the National Award for Best Actor.
The film also stars Zeeshan Ayyub, Smita Tambe and Megha Mathur, and features guest appearances by Tannishtha Chatterjee and Rajshree Deshpande.
Talking about his role, Ayyub said: "I play Ratnakar, a city-born cop who is low on the social ladder and hence among his colleagues. A city himself – Being a person of ethnicity, this film for me, especially my first one – ever traveling to the jungles and iron ore mines to shoot it, made me realize how much 'I' was in Ratnakar – that my education and Access to middle-class anger was bleak, stark, and a luxury compared to ever-on-the-edge lives of the truly underprivileged daily."
Presented by Zee Studios, 'Zoram' will release in India this year.
Read also: Manoj Bajpayee, Zeeshan Ayyub's 'Zoram' to premiere at 52nd International Film Festival Rotterdam