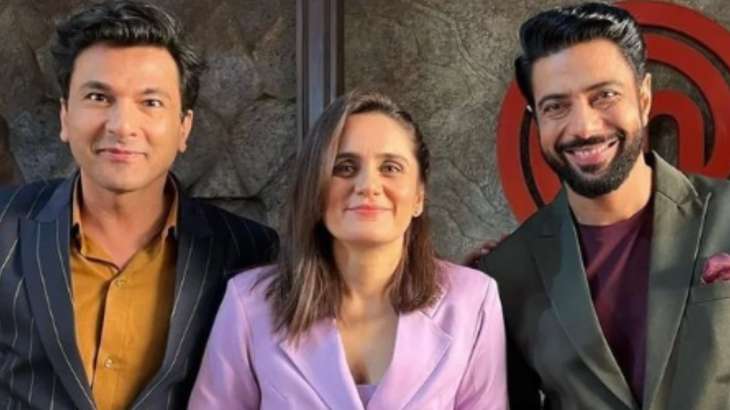 'MasterChef India' judge Garima Arora challenges the contestants to prepare a dish that is 'not fusion but innovation'.
She along with her co-judges Ranveer Brar and Vikas Khanna took the contestants to Goa and asked them to prepare dishes with the given items like potatoes, tomatoes, guavas and other common ingredients. However, they want the dish to be attractive and innovative.
In fact, it was not easy for him to think and create something different using these materials. Contestant Priya Vijan thought of impressing the judges with her dish prepared based on the concept of taste, innovation and presentation.
Chef Garima said: "I don't want to see fusion, confusion, but innovation on your plate."
While the judges were not so impressed with the efforts put in by the contestants, it remains to be seen if Priya can excite them with her innovative idea and a dish prepared mainly using guava. So, finally they decided to make Potato Pav with Guava Chilli Gel.
He shared: "It was a new and fun experience cooking outside the 'MasterChef India' kitchen. I tried my best to be perfect in all the three parameters of TIP (taste, innovation and presentation) and I hope the judges appreciate it." Will love my dish."
"I really had to pick my gray cells for this dish as we had to create something very different with ingredients that are common. It challenged the chef in me and I found myself thinking about the dish and bringing innovation to the dish. Tossed to think about." " she added.
'MasterChef India' airs on Sony Entertainment Television.