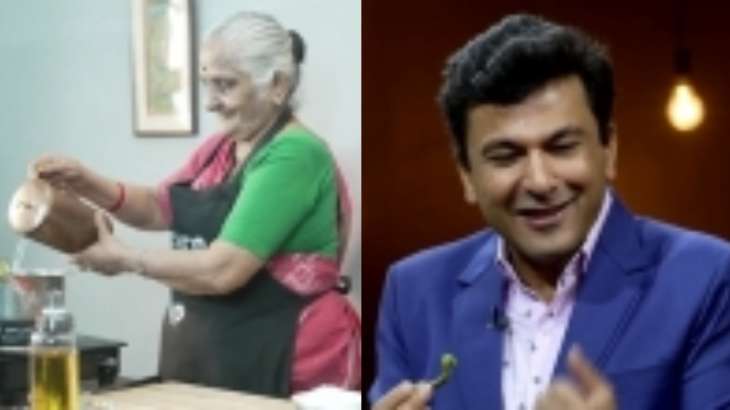 Chef Vikas Khanna was impressed by the taste of the Gujarati patra prepared by 78-year-old Urmila Ashar from Mumbai. He said: "In our country, food is a festival that should be celebrated, which strengthens bonds, brings friends closer and brings families together."
He said the dish speaks to his experience. She replied: "I came to 'MasterChef India' because I wanted to participate in the show and become a MasterChef."
Later, another contestant, Shubhojit from Kolkata expressed his desire to become a chef instead of an engineer. He shared: "People say you have done engineering but tease me about my cooking skills."
On this, Ranveer Brar said, "Tell those people that you have removed 'engine' from 'engineering' and added 'cook'. I am 'cookziner'."
Santa Sarmah, also from Assam, talks about turning his necessity into his passion. "I have cooked for 8 years and what was a necessity has now turned into my passion," she said.
Chef Garima Arora said, "Being a chef is not just a profession, it is a passion, it is a journey and the main component of this journey is precision.
So read: Tunisha Sharma death case: Sheezan Khan's sister wishes the late actress on her birth anniversary
'MasterChef India' is being judged by Chef Ranveer Brar, Garima Arora and Vikas Khanna. It airs on Sony Entertainment Television.
So read: Tara Sutaria appeared in public for the first time after her breakup with Aadar Jain; Papa questions the actress