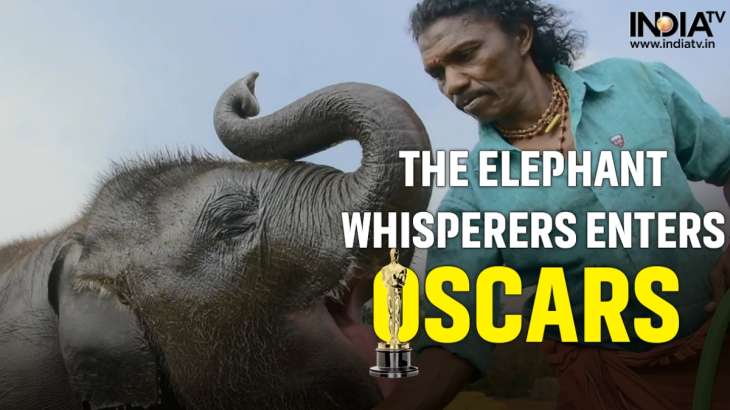 Oscars 2023 Nominations: "The Elephant Whisperers", directed by Kartiki Gonsalves, made it to the list of five out of fifteen total nominees for the Best Documentary Short Film category at the Academy Awards. Other nominees in this category include Hallout, How Do You Measure a Year?, The Martha Mitchell Effect and Stranger at the Gate.
"The Elephant Whispers" is a documentary that shows the unbreakable bond between two abandoned elephants and their caretakers. It is produced by "Period End of Sentence" fame Oscar winner Guneet Monga.
To make it to the final five, the Tamil title had to fight off "The Flagmakers", "Nussense Bear", "Shut Up and Paint", "Angola Do You Hear Us? Voice from a Plantation Prison", "Anastasia", and nine other documentary shorts in the section.
Meanwhile, the 95th Academy Awards will be held on March 12 and the ceremony will be hosted by the comedian for the third time. Jimmy Kimmel,
Earlier, while talking to Deadline, director Karthick Gonsalves talked about the film. "I've had a lot of feedback saying that it portrays the dignity of both the majestic elephants and the indigenous people who have lived and shared with them for centuries. And [viewers] Said they understood elephants on a very deep level, and some said how cool it was to see them co-exist in the best possible way," she said.