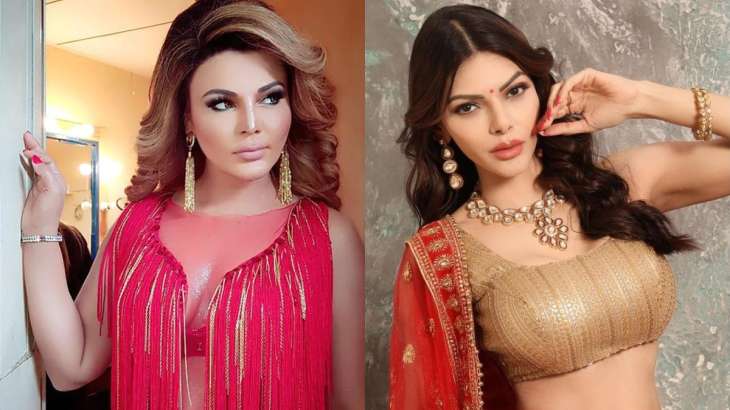 "Rakhi Sawant arrested," shared Sherlyn Chopra on Twitter. The actress wrote on her verified Twitter account that Rakhi has been arrested by the police. He also shared additional details about the FIR. Rakhi, who has been in the news ever since her marriage to Adil Durrani, got the news of launching her dance academy. However, as per the latest development, the Amboli police took her into custody on the basis of the complaint filed by Sherlyn in the past.
Sherlyn's tweet read, "BREAKING NEWS!!! Amboli Police has arrested Rakhi Sawant in case of FIR 883/2022..Yesterday Rakhi Sawant's ABA 1870/2022 was dismissed by Mumbai Sessions Court."
Rakhi Sawant Vs Sherlyn Chopra
The war of words between Rakhi Sawant and Sherlyn Chopra has been going on for a long time. In November last year, Rakhi Sawant took the legal route after making several allegations against each other while talking to paparazzi and sharing videos on Instagram. She had filed a police complaint against the latter for making derogatory remarks.
Sherlyn, who had earlier filed a police complaint against #MeToo accused filmmaker Sajid Khan, had a war of words with Rakhi for coming out in support of Sajid and Raj Kundra. Reportedly, he mocked Rakhi Sawant in front of the paparazzi by mimicking her and even made several personal allegations against her.
Since then, there has been a war of words between the two and police complaints have been lodged against each other.