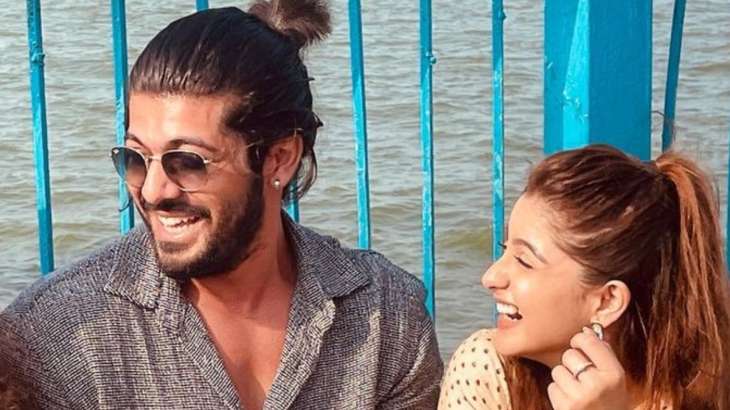 Sheezan Khan is currently lodged in judicial custody in Thane Central Jail. He has been accused by the deceased's mother Vanita Sharma of allegedly abetting the suicide of his co-star and ex-girlfriend Tunisha Sharma. Sheejan, through her lawyers, has filed a bail application in the court, which will be heard on January 7. Tunisha committed suicide on 24 January on the sets of her show Ali Baba: Dastan-e-Kabul. Many are wondering what will be the fate of the show after Tunisha's death and Shezaan's jail term. The makers of Ali Baba have shed light on the matter.
Ali Baba: Dastan-e-Kabul will not go off air
Speculations are rife that Ali Baba: Dastaan-e-Kabul will go off air, but the makers have confirmed that it is not the case. According to ETimes, a channel official confirmed the same saying, "The show is definitely not going off-air. It will continue." It has also been revealed how the show will continue in the absence of its lead actors Sheezaan and Tunisha.
Reading: Anupama's Rushad Rana marries, see inside photos of Rupali Ganguly, Sudhanshu Pandey, Nidhi Shah
Ali Baba: Dastaan-e-Kabul to continue with new actors
Ali Baba: Dastaan-e-Kabul will continue to air with a new story that will bring other actors into perspective. According to the report, the search for new actors will start soon. Tunisha's character will not be changed and she will not be replaced by a new actress. For the male lead Alibaba, played by Sheejan, buzz is that Abhishek Nigam is being considered. Although Abhishek's mother has denied this news.
One of the cast opened up about Tunisha Sharma's suicide and how the cast and crew dealt with the aftermath. "It is not easy to shoot after a tragedy, but life goes on and we are glad that the production house and the channel have decided to go ahead with the show," he added.
Reading: Shark Tank India 2: Namitha reacts to being trolled by judges for rejecting contestant's pitch