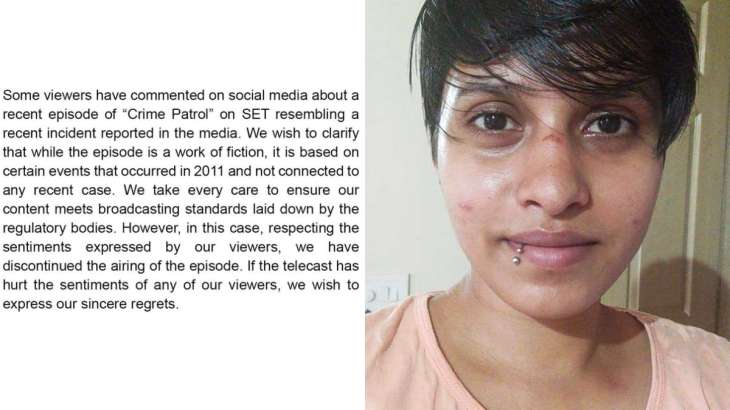 Crime Patrol is one of the longest running and most popular TV shows on Sony TV. However, the makers and the channel recently came under fire following a case in the show where the Shraddha Walker murder case was recreated. The similarity between the gruesome murder of Shraddha Walker in Delhi by her live-in partner Aftab Poonawalla shocked many. However, when an episode of Crime Patrol apparently recreated a similar murder case, fans expressed their dismay on social media and called for its boycott. Later, Sony TV officials issued a clarification and also confirmed the removal of the special episode.
Shraddha Walker murder case recreated in Crime Patrol episode
Crime Patrol is known for being inspired by real life cases. It features a dramatized version of real-life crimes. However, when an episode recently aired that had similarities with the Shraddha Walker murder case, it didn't go down well with the audience. Many pointed out that by changing the identities of the victim and the killer, the makers 'whitewashed' the real murder case.
read: Taarak Mehta Ka Ooltah Chashmah director Malav Rajda left the show after 14 years. why here
Sony TV issues clarification
After viewers called for a boycott of Sony TV on social media over the Crime Patrol episode that featured the murder of Shraddha Walker and the killer dismembering the victim's body, the channel confirmed that the episode has been removed. "Some viewers have commented on social media about the recent episode of Crime Patrol which bears resemblance to the incident recently reported in the media. We would like to clarify that this episode is fictional and based on certain incidents that happened in 2011 This is not related to any recent case in any way. We make every effort to ensure that our content meets the broadcasting standards set by the regulatory bodies. However, in this case, our Respecting the sentiments expressed by the viewers, we have stopped the telecast of the episode. If the telecast has hurt the sentiments of any of our viewers, we apologize."
read: Bigg Boss 16: Shiv Thackeray's family got angry on Vikas Manaktala's wife Gunjan because of this