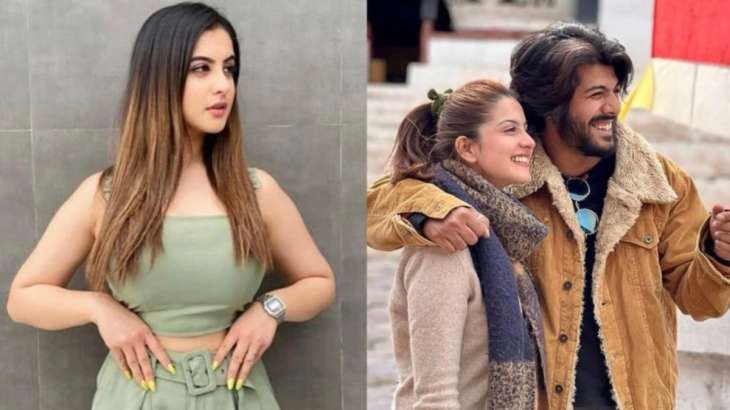 Tunisha Sharma death case: Jailed television actor Sheezan Khan's family members claimed that he was being falsely implicated in the death of his co-star, while his lawyer said that their breakup was not the reason behind the latter's alleged suicide. Said that his client was being targeted because of his religion. Meanwhile, Sheejan, who is in judicial custody in Thane Central Jail, has moved a court in Palghar district for bail, her lawyer said.
Sheezan Khan's family – her lawyer, the actor's sisters Falak Naaz, Shafaq Naaz and her mother – held a press conference to address the allegations leveled by the family of late actress Tunisha Sharma. Questions were raised in the press conference whether Tunisha had a breakup with Sheejan before her death. Addressing the allegations, Shezaan's sister Falak has now posted a video on her Instagram account clarifying that the breakup was 'mutual'.
He claimed that Sharma was "like a member of his family" and alleged that Tunisha Sharma's mother forced him to work while the TV actor wanted to enjoy life.
Tunisha, who featured in the Hindi serial 'Ali Baba: Dastan-e-Kabul', was found hanging in a toilet near Vasai in adjoining Palghar district on December 24 on the sets of the serial along with Sheezan Khan (28). Khan was arrested. A day later, he was arrested on charges of abetment to suicide and is currently lodged in jail under judicial custody.
Tunisha Sharma's mother Vanita Sharma said last week that her daughter's death could be a case of murder, and also accused Khan and his family of trying to force her daughter to convert. She also claimed that Tunisha Sharma had scanned the mobile phone of Khan, with whom she was in a relationship but recently broke up, and found his WhatsApp chats with another woman.
When Tunisha Sharma confronted Khan about the chats, he slapped her saying she was "free to do whatever she wants to do", Vanita Sharma had alleged. However, Khan's sister Falak Naaz on Monday denied the allegations and said that she could never see Tunisha Sharma in pain as she was "like a member of their family".
Falak Naz said that Tunisha Sharma and her mother had come to his house on several occasions. "We never forced anyone to do anything," she said.
Sheezan Khan's mother said that Tunisha Sharma's mother should present evidence in support of her allegations. On the allegation that Khan once slapped Tunisha Sharma during the shooting of the serial, the mother of the accused actor asked, "Why didn't Vanita Sharma complain to us or slap Sheezan?"
Falak Naaz said, "We also want justice for Tunisha, but her mother is trying to implicate Sheejan in a false case, it is not right."
On allegations that Tunisha Sharma was being forced to wear hijab (Islamic head scarf) and go to the dargah, he said, "We never asked for anything." Khan's lawyer Mishra said that the breakup between the two actors was not behind Tunisha Sharma's death. "I am making a very responsible statement. This issue (break up) has nothing to do with what she did (Tunisha's alleged suicide)."
(With PTI inputs)