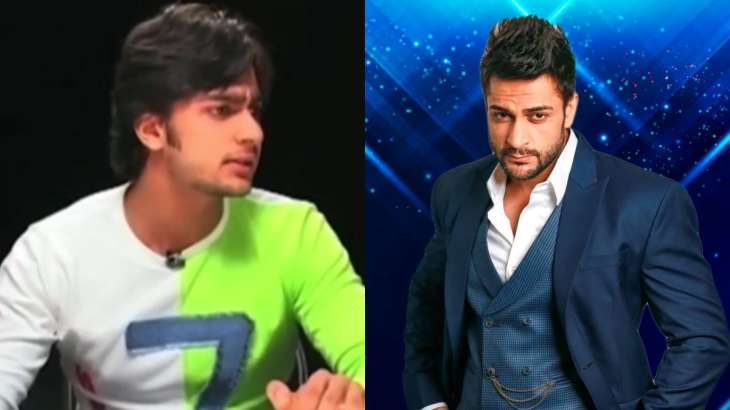 The popular MTV show Roadies has launched the careers of many actors. An old audition clip of Shalin Bhanot from the second season of Roadies is going viral on social media. Shalin is currently winning hearts for his stint in the popular reality show Bigg Boss 16, but he showed his inclination for acting and entertainment years ago when he auditioned for Roadies. One of the judges on the panel at that time was Raghu Ram, who was popular for grilling visitors to his shows. But Shalin managed to impress everyone in the judging panel with her acting.
Shalin Bhanot's Roadies audition video goes viral
A fan club recently shared an old audition clip of Shalin Bhanot from the travel-adventure reality show Roadies Returns, which was in its second season. In the clip, Shaleen said that he was a 'trained actor'. When asked to act in front of the judges, Shaleen did so and impressed Raghu Ram, who said, "I can say that you are a good actor." In the task during the audition round, Shalin was asked to change her expressions as per the instructions of the judges and she did so without missing a single beat.
Reading: DYK Shark Tank India 2 Judges' business running in huge losses? Harsh Goenka makes fun of him
Fans react to Shalin Bhanot's Roadies audition clip
Shalin Bhanot has been targeted in reality show Bigg Boss 16 for 'acting' instead of showing her true personality. even Salman Khan He has been pulled up time and again for not showing his 'real' side to the viewers and the housemates. Amidst these claims, Shaleen's 'acting' video from Roadies audition round has gone viral and fans are reacting to it. An Instagram user wrote, "This guy has also acted in the auditions of Roadies." Another said, "Very good actor, aap tak apna real face hi nahin show hai, Bigg Boss par janata ko jaata hai iska real face fake hai."
Shaleen and Uttaran fame Tina Dutta's relationship has been a topic of discussion throughout this season of Bigg Boss.
Reading: Bigg Boss 16: Shiv Thackeray slams Tina Dutta for being inhuman towards Shalin Bhanot; enroll him